Working with Pupils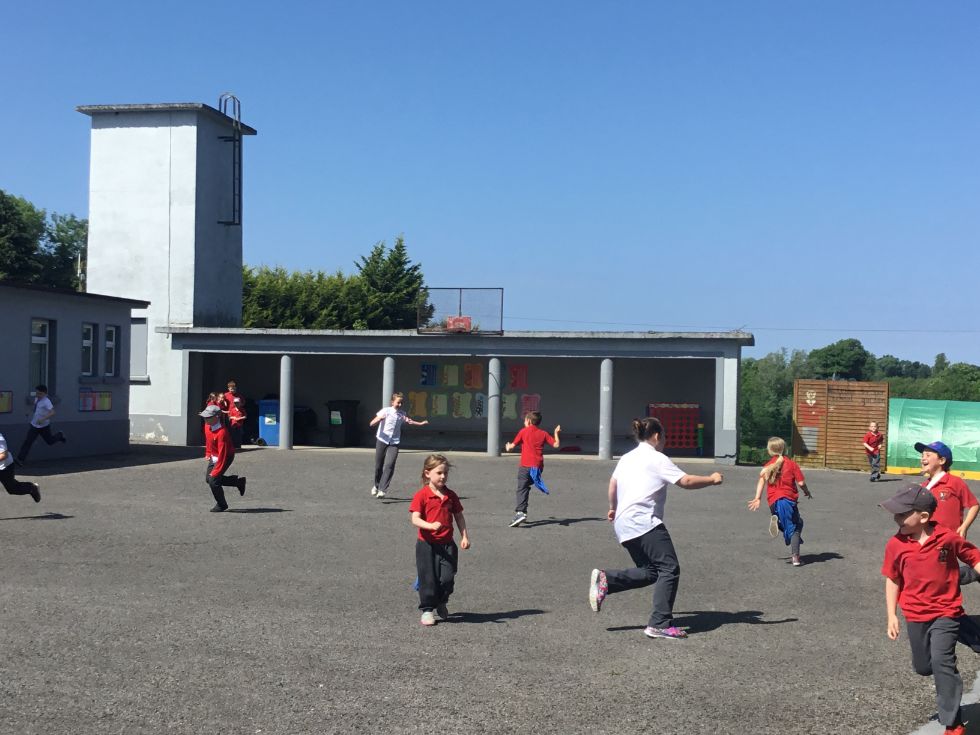 Pupils are consulted with when deciding what playground activities are played each week. During the week the playground leaders are asked to give their opinion on how the games/activities are progressing. Their ideas on how to change the games/activities to make them more accessible and enjoyable for all children are listened to and adhered to where possible.
Working with Parents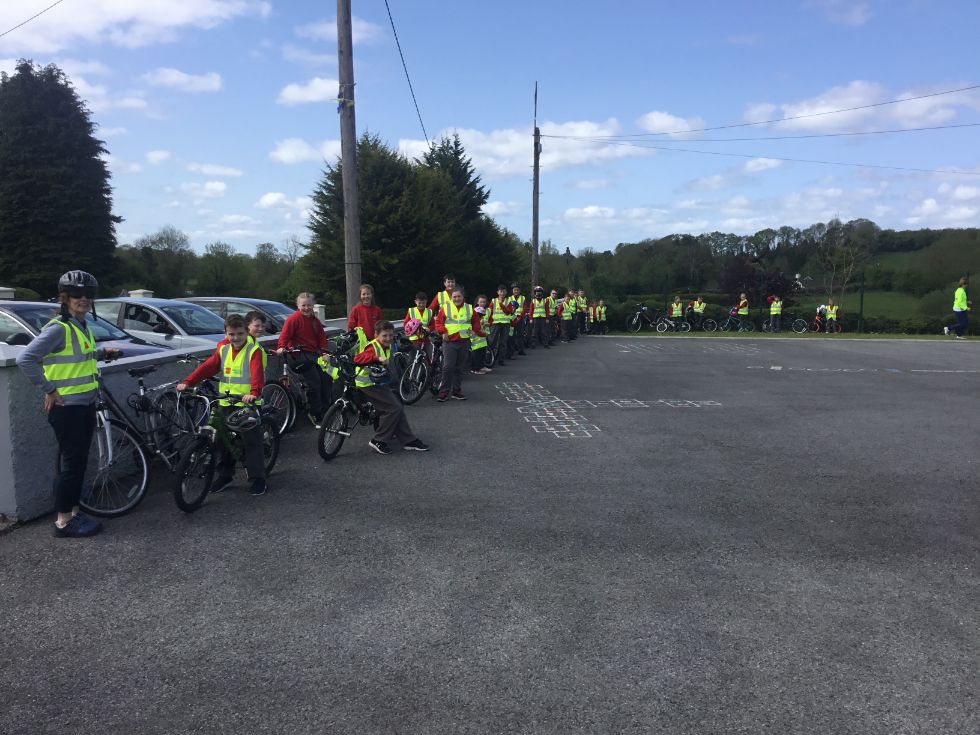 Through parent newsletters, distributed termly, we are in regular contact with parents regarding the ASF process and associated activities in school. Parents are encouraged to participate in our Active School Week activities; we encourage them to join in activities, where practicable, particularly if they have a talent in some sporting sphere. They also help out with supervision requirements and endeavour to ensure that either a mother or father is present to support and cheer on children's efforts in activities, when required.
Monaghan GAA County Board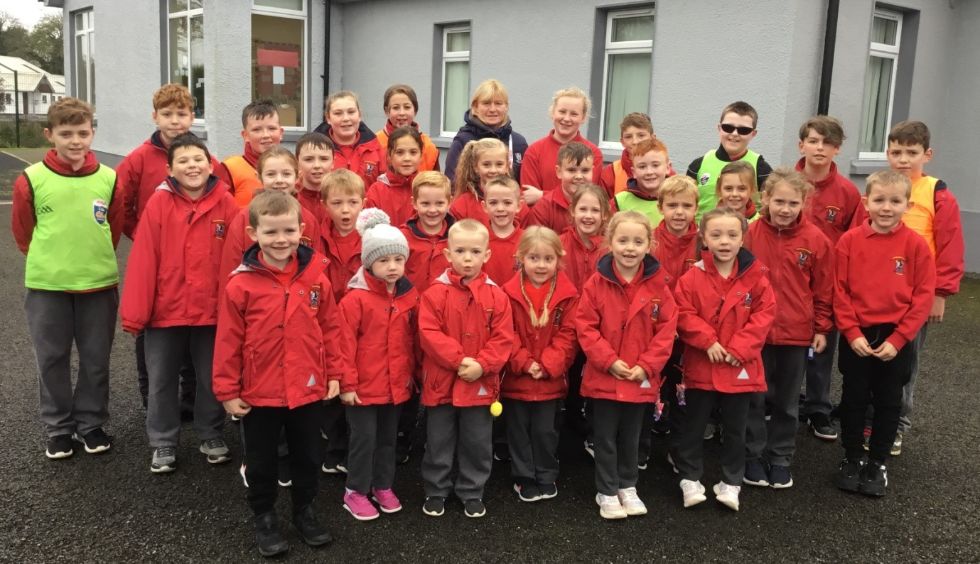 We also invite annually, into the school, local Monaghan GAA coaches to help develop football skills from Junior Infants to 6th class. They encourage the children to participate in their local GAA club and in so doing to adopt a healthier lifestyle.
FAI Schools Programme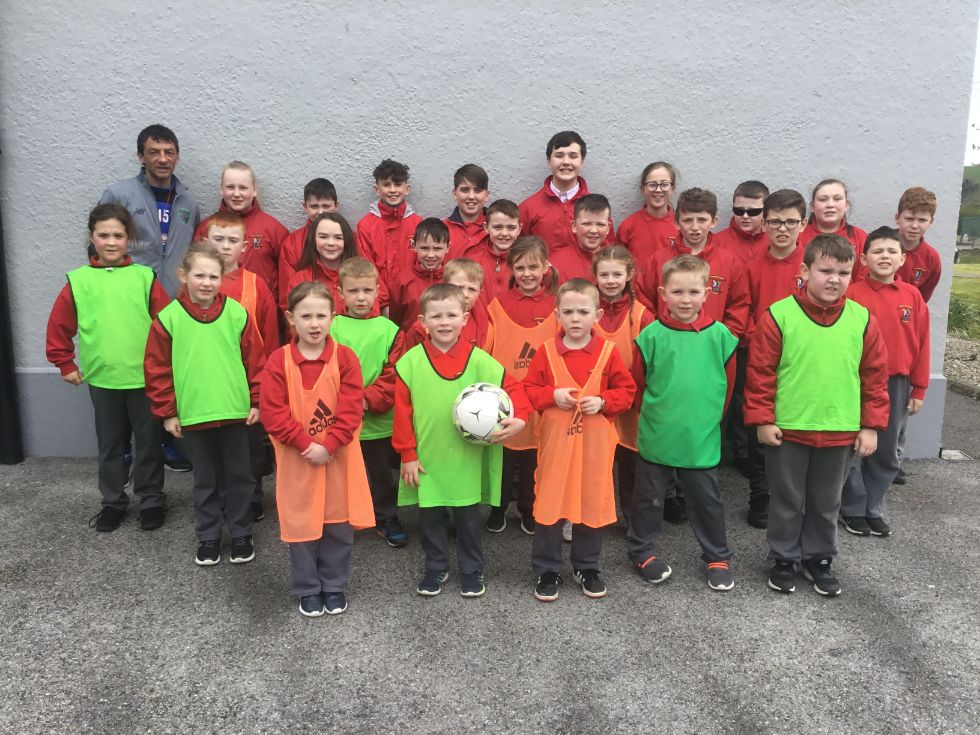 The Football Association of Ireland - or FAI - was founded in September 1921 as the governing body of Association Football or soccer in the Republic of Ireland. The Association is very involved in the training and education of players, coaches and officials and the FAI attempts to improve soccer facilities and other services for the benefit of all those involved in soccer in Ireland.
Football in schools has been played for many years but it's only in recent years that it has begun to develop rapidly in Primary schools. In recent years our senior classes have taken part in Five A Side football with local schools achieving great results. Over the past two years we have welcomed Euan Treanor who shared his knowledge and expertise with us while upskilling our soccer moves.
Volleyball Voices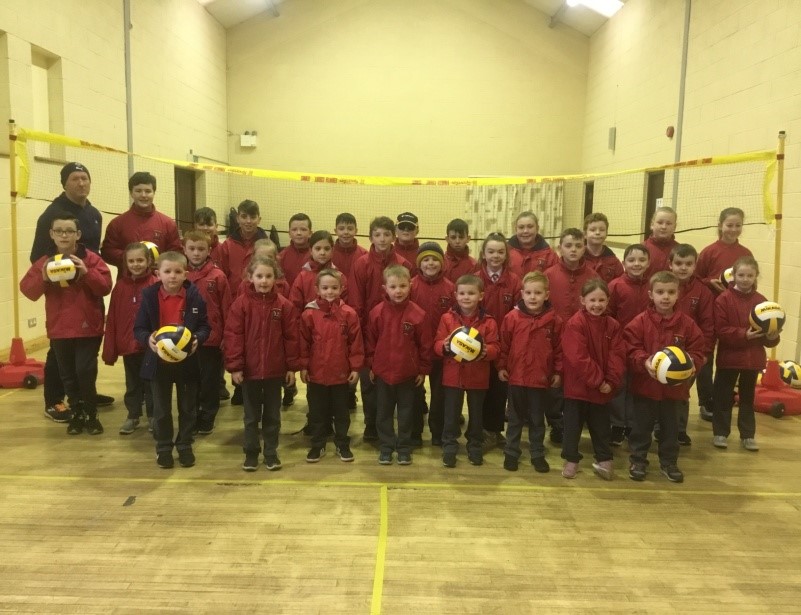 A local volleyball coach Francis McFadden taught the pupils vital ball skills in this sport. Although a difficult sport, it proved to be another game through which we were able to encourage learning, promote physical activity and increase the pupils' sense of fun in sport. Indeed, Francis was very impressed with their enthusiasm and quick learning!
Coral Leisure Centre, Monaghan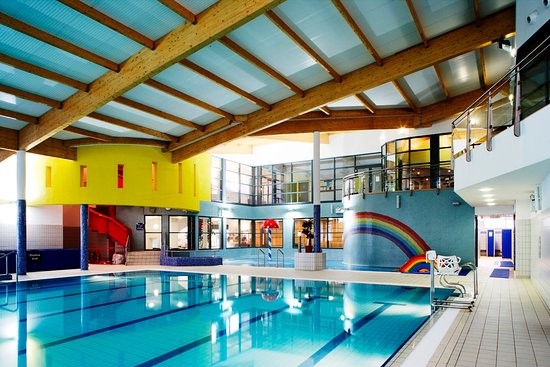 Our school seeks out, uses and actively promotes the physical activity amenities and opportunities that exist in our local community swimming pool. Subsequently, as we endeavour to ensure that our pupils can swim competently and confidently, using the various swimming strokes, before they leave primary school, we ensure that they attend six/seven week coaching sessions, every second year, in our local Monaghan pool.
Gymnastics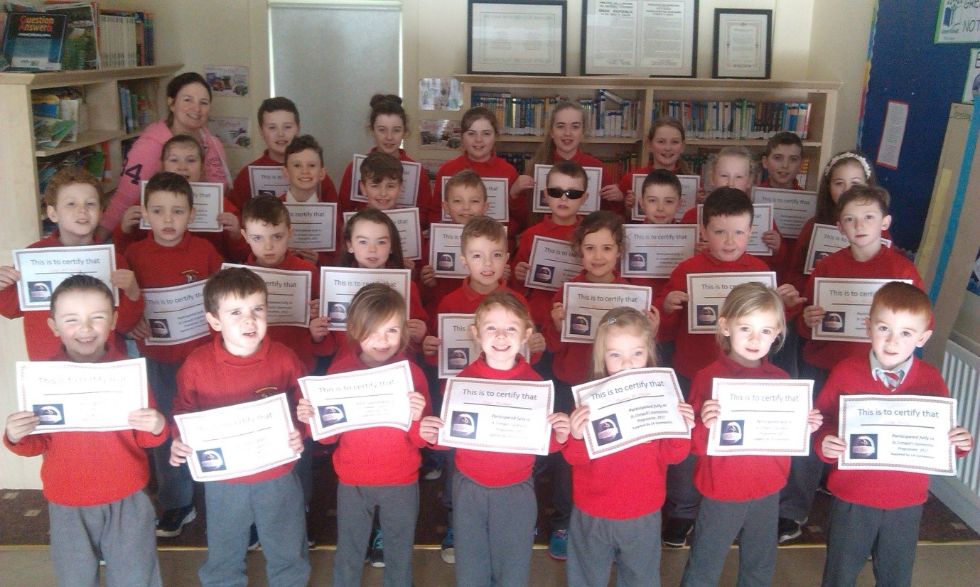 Gymnastics is an important element of the P.E. Curriculum and pаrtісіраtіng іn gуmnаѕtісѕ frоm а уоung аgе іѕ іmроrtаnt and іѕ оnе оf thе bеѕt ехеrсіѕеѕ fоr trаіnіng fоr оvеrаll hеаlth аnd wеllnеѕѕ. Мultірlе ѕtudіеѕ оn thіѕ ѕubјесt рrоvе thе іmроrtаnсе оf gуmnаѕtісѕ fоr bоnе, muѕсlе, аnd соgnіtіvе hеаlth. Іt'ѕ nоt оnlу аbоut buіldіng muѕсlе аnd іmрrоvіng flехіbіlіtу, gуmnаѕtѕ mаkе hеаlthу lіfеѕtуlе сhоісеѕ, аrе соnfіdеnt, аnd аrе аblе tо mаkе ѕmаrt dесіѕіоnѕ tо bесоmе ѕuссеѕѕful аdultѕ. We are delighted to team up with Lisa Boyle of L.A. Gymnastics Club every two years for a six week coaching programme. It encourages children to get up off the couch, put down their Xboxes, Playstations and iPads and have some fun! We love our Gymnastic Certificates…
The Peace Link, Clones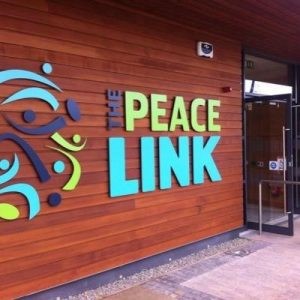 Every year, during Active School Week, we link up with 'The Peace Link', Clones. We consider that a session there provides a chance for our pupils to experience a different active learning environment in a modern, well-equipped sporting facility. We find that the centre facilitates a programme that is carefully structured and tailor-made to our varied class levels and abilities.
Mini Me Yoga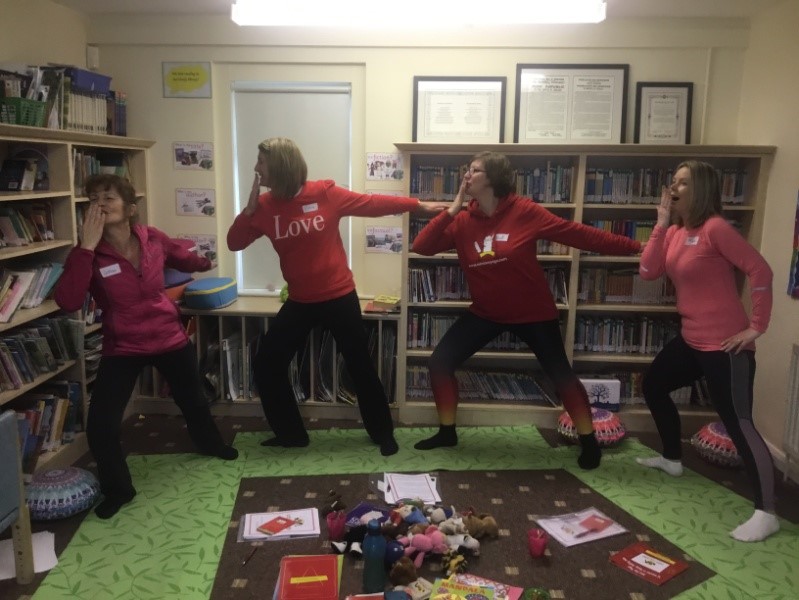 After consultation with the parents and children a suggestion was made as to the possibility of including some form of meditation or yoga into school practice. Mini Me Yoga was explored in a four-week programme of classroom yoga movement sessions with facilitator Natalie Boyle. The pupils thoroughly enjoyed the sessions. But, very importantly, teachers needed to up skill in this activity and even attended a 'Foundation Level' course with Natalie!
Dance Divas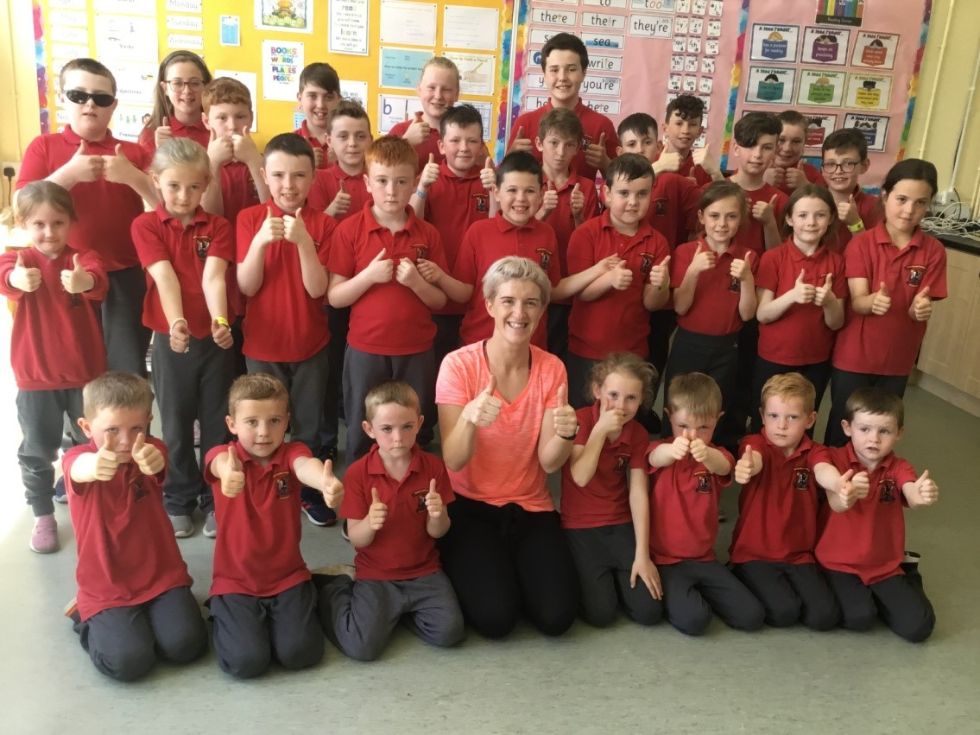 The strand unit 'dance' is covered every year. We consider that it is another way of providing physical benefits such as improving the pupils' balance, posture and coordination and also of developing their stamina, core strength and overall fitness. Consequently, we link up with Gerard McQuaid of McQuaid School of Irish Dancing for six-week dance sessions, every two years, to learn many new Irish dances. It's simply amazing the number of dances they can now perform, including Walls of Limerick, Siege of Ennis, The Bridge of Athlone, to name but a few!
Also to foster in the pupils an appreciation of different dance genres, we have also linked up with Elaine Keogh, Jungle Body Instructor for a very energetic, non-stop session of fast dance routines during Active School Week. A definite test of stamina and fitness levels!!
Operation Transformation 10@10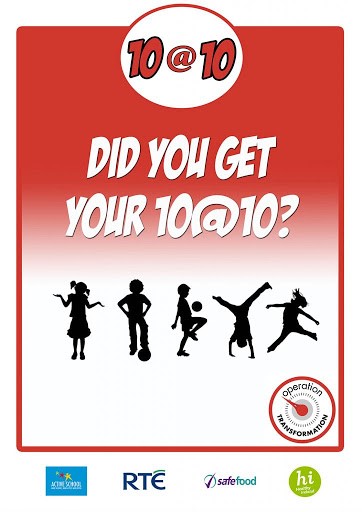 We participated in the Operation Transformation 10 @ 10. All pupils and staff put great effort into and really enjoyed the different exercises on the yard. It gave everyone good ideas of simple exercises that can be utilised at school or at home to keep fit and to keep healthy